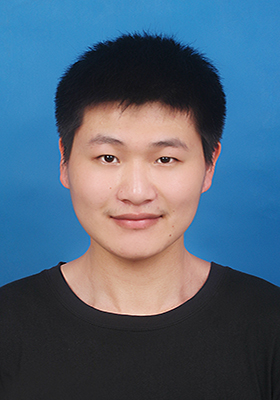 Education
Software Engineering, Software Institute
Sep 2011 — Present
Nanjing University
GPA:4.411/5   Ranking:11/255 
Experience
Microsoft STCA IEC
July 2014 — Oct 2014
Intern
Develop an auto-build, test, code sign and publish system using TFS.
This build-system helps to daily-build the projects of IEC.
Software Institute, Nanjing University
June 2014 — Aug 2014
Teaching Assistant
The class name is Practice of Personal Software Process (PSP). During the class period, what I have down are as follows:

Answer students questions about the PSP and help them to full understand it.
Help the teacher correct the homework.
Projects
2014.4 – present: Develop an algorithm and  to solve the low latency of Data Server, directed by Teacher Chen Qian, University of Kentucky
2013.9 – 2014.3: A member of ISE team, leading by Associate Professor Zhenyu Chen, Software Institute, Nanjing University.
2013.8: Visiting Students to the University of Queensland, Australia.
2012.11 – 2013.3: "PPWord"——English Words remembering application for Android: I was responsible for the "Words remembering part". I designded an algorithm for the words sorting rules.
2013.10 – 2013.12: Traveller system:This is a Server-­‐Client project. I was responsible for the "Plan Travelling" part, "Database part", as well as the networking transfer part. When dealt with the networking, I used the "Webservice" instead of the usual technology "RMI".


Honors & Awards
2014.04 The America Mathematical Contest In Modeling Honorable Mention 
2013.11 Nanjing University People's Second-­‐Class Scholarship
2013.11 Nanjing University Outstanding Students of Software Institute 
2013.10 Mathematical Contest in Modeling, the third prize in Jiangsu Province 
2012.10 Nanjing University Outstanding Students
2012.10 Nanjing University People's First-­‐Class Scholarship
2012.10 Nanjing University Special Scholarship
2012.03 Nanjing University Software Institute "Innovation Cup" Second Prize 
2011.10 Six Schools English Speech Contest, Nanjing University Top Eight 
Languages
English: Working Proficiency
Chinese: Native Speaker